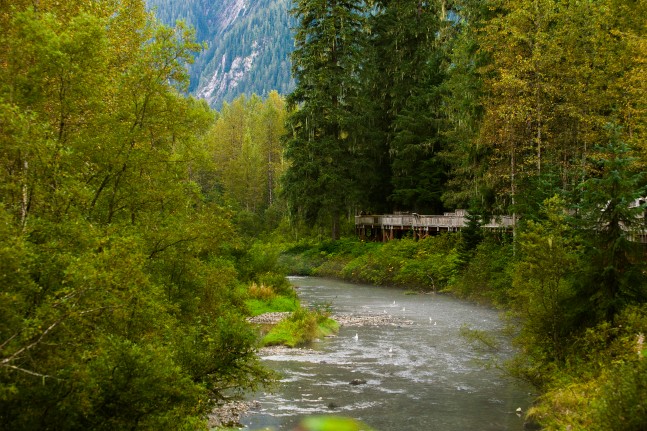 The Fish Creek Wildlife Observation Site provides excellent opportunities to view Black and Grizzly bears during the months of July and August, as they feed on salmon.
The Fish Creek site is open from 6:00 am to 10:00 pm daily. Forest Service employees are at the site during these hours to provide information about the bears and salmon, enforce site rules, and answer questions from visitors. There is a fee charged for admission to the viewing facility. No camping is permitted.
Access: Drive north of Hyder 6.4 km (4 miles) along the Salmon River Road. Parking, for the Observation Site, is located in the parking area immediately after crossing the Fish Creek bridge.
Gallery
» Hyder
» Stewart
Home
»
Attractions
»
Here