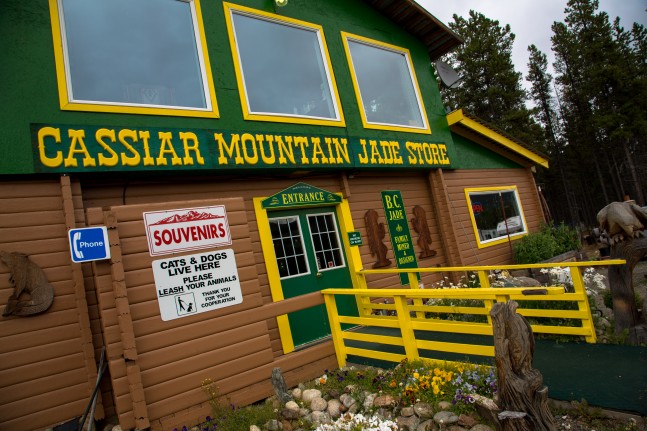 Jade City, named for the extensive jade deposits found nearby, offers a glimpse into mining this lovely stone. With a population of approximately 20 people, the family-run jade mining operation is a stop of particular interest on the Stewart Cassiar Highway. With 40 years of history mining in the area, the owners of the Cassiar Mountain Jade Store are experts in everything from prospecting to carving it. In Jade City you will find free overnight RV parking, accommodation, guided hikes and nature walks, native art shop, jade gallery and mining exhibits.
A 10-km drive west off the highway leads to the ghost town of Cassiar. An asbestos mining town, the mine operations ended in 1992. Flowers now bloom where houses stood and an abandoned tramline still stands idle. Abandoned cabins and equipment let you imagine the life of early miners and settlers.
Old mining trails into the mountains can be travelled on foot or with 4x4 vehicles or ATVs, with chances to see thinhorn mountain sheep, mountain goat, caribou and moose.
Note: there are no public facilities in the old Cassiar town-site, and it is closed to visitors.
Gallery
Home
»
Attractions
»
Here