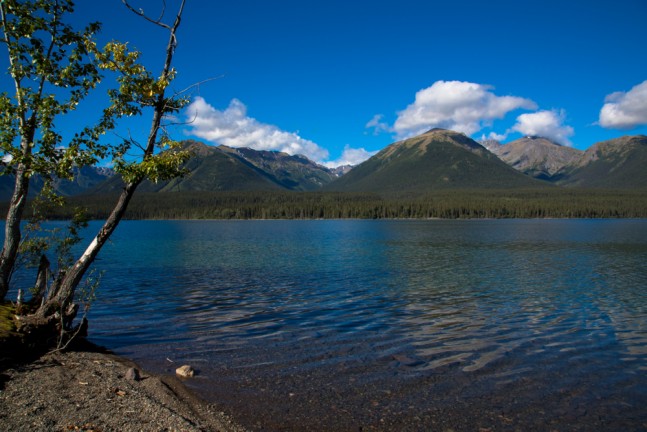 Overnight campers and avid fishers will find Kinaskan Lake to be the perfect spot to stop and relax. The campsites provide a spectacular introduction to northern scenery. From the campground, located at lake's edge, visitors are afforded sweeping views up the length of the lake with Todagin Mountains to the east and the Klastline Plateau to the west.
Located at the south end of Kinaskan Lake between the Skeena and Coast Mountain Ranges, this park offers spectacular scenery and good rainbow trout fishing. The Iskut River runs through the park to the south, where it enters a smaller lake called Natadesleen. The Little Iskut River branches off to the west into Mt. Edziza Provincial Park and Recreation Area.
For more information, visit Kinaskan Lake Provincial Park.
Gallery
» Dease Lake
Home
»
Attractions
»
Here