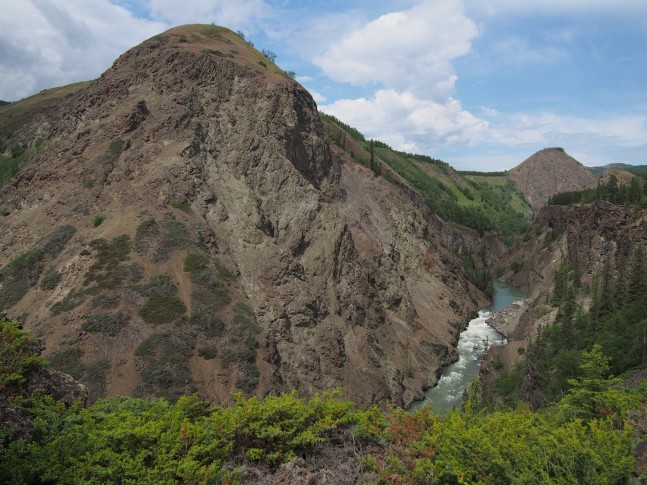 This park is a geological feature unparalleled in Canada. Eighty kilometres of steep-walled canyon, composed of sedimentary and volcanic rock, has been carved through eons of river erosion. In the bottom of this sometimes 300 m deep chasm flows the wild and unnavigable Stikine River, which varies in width from 200 m to as little as 2 m at a point near the Tanzilla and Stikine confluence.
For thousands of years before European contact, the Stikine River was a vital transportation route, and in the late 1800s was a principal route to the Yukon's Klondike goldfields. The river offers many opportunities for outdoor enthusiasts to "experience the wild". Experienced canoeists, kayakers or rafters can run sections of the Stikine River through the Coast Mountains to the Pacific Ocean at Wrangell, Alaska. John Muir, in Travels to Alaska, described the river as "a Yosemite that was a hundred miles long".
For more information, visit Stikine River Provincial Park.
Gallery
» Telegraph Creek - Stikine River
Home
»
Attractions
»
Here