---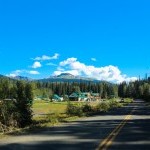 North of Meziadin Junction, beyond the Hodder Lake rest stop, is Bell II, where Highway 37 crosses the Bell-Irving River. Bell II offers fuel services including gas, propane and diesel.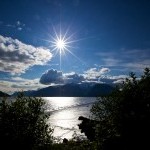 Dease Lake was originally a Hudson's Bay Company trading post, established in 1837 by Robert Campbell. Remains of the old Hudson Bay post still stand at the south end of the lake.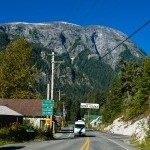 Three kilometres from Stewart on Highway 37A is Hyder, Alaska. Hyder bills itself as the "friendliest ghost town in Alaska." With a year round population of perhaps 60, Hyder explodes with activity in the summer months.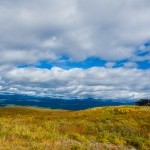 Tatogga is a very small, unincorporated community situated at Tatogga Lake just south of Iskut. The community of Iskut is located 65 km south of Dease Lake and is the home of the Iskut First Nation in the Tahltan territory.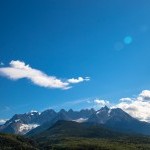 The southernmost point of the Stewart Cassiar Highway at the junction of Highway 16 and Highway 37. Kitwanga, or Gitwangak ("place of rabbits"), is located where the Kitwanga River runs into the Skeena. Kitwancool, or Gitanyow, is 15 kilometres (nine miles) north of Kitwanga, with access marked by a small sign.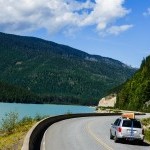 Take the Nisga'a Highway north from Terrace or west from Highway 37 to discover the homeland of the Nisga'a First Nation. From Highway 37 turn west at km 76 on the Nass Forest Service Road, which is a narrow, gravel road for 61 km to New Aiyansh.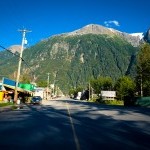 The dramatic side trip through Highway 37A to the town of Stewart is well worth the time. Stewart sits at the head of the Portland Canal, a steep, narrow ocean fjord that forms a natural boundary between British Columbia and Alaska.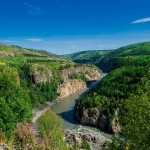 For an adventurous journey back in time, take the 112-kilometer (70 mile) gravel road from Dease Lake to Telegraph Creek along the Grand Canyon of the Stikine.

Home » Here