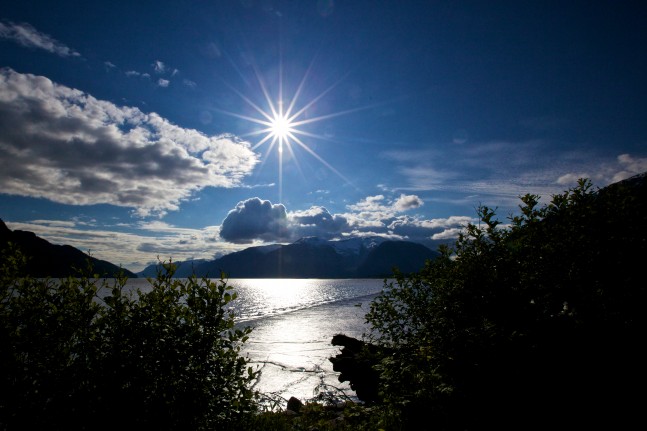 Dease Lake was originally a Hudson's Bay Company trading post, established in 1837 by Robert Campbell. Remains of the old Hudson Bay post still stand at the south end of the lake.
Today, Dease Lake (population 400) offers full services for travelers, as well as guide/outfitting, boat, canoe and ATV rentals, and helicopter tours. Dease Lake is known for its massive Lake Trout and Arctic Grayling. Northern Pike and Rainbow Trout can also be caught in abundance here.
Known as Tatl'ah or "Head of the Lake" by the Tahltan First Nation, the community is primarily of Tahltan decent and thrives on a rich history and culture. Dease Lake is a leading source for jewellery-grade jade, also known as nephrite. The mining season here is short and seasonal, and as jade is one of the world's hardest stone, special equipment is required. Much of this jade is exported to China, but you can find it in gift shops along the highway.
Nearby Attractions
Gallery
Home
»
Communities
»
Here