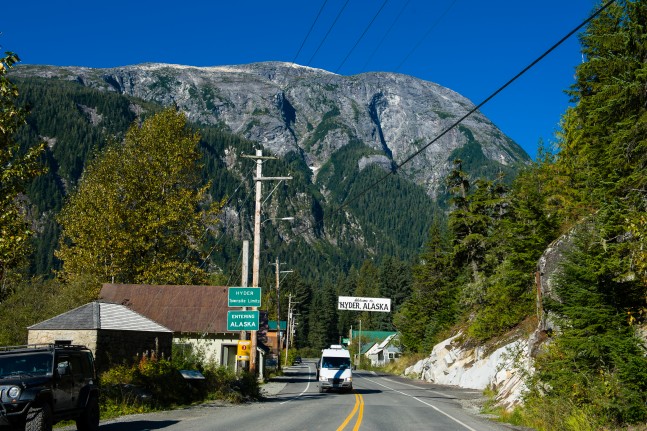 Three kilometres from Stewart is Hyder, Alaska. Hyder bills itself as the "Friendliest ghost town in Alaska." With a year round population of perhaps 60, Hyder explodes with activity in the summer months. Hyder is a world-class destination for Grizzly and Black Bear viewing during the salmon spawning at the Fish Creek Wildlife Observation Site. Plan your visit to coincide with the annual Bear Festival in August.
Stewart and Hyder have become recognized as one of the film capitals of the northwest. Five major Hollywood films have been partially or completely shot in this area. As well, the scenery is regularly used as a backdrop for commercials. The area is also rich with stories of extra-terrestrials, mountain tales and mining lore.
The Salmon Glacier Auto Tour Guide, available throughout the Stewart and Hyder area will take visitors through 14 stops rich in history, culture and scenery including the Fish Creek Wildlife Observation Site and the Granduc Mine. For more information visit the Government of British Columbia page for trails, and other things attractions in the area.
Nearby Attractions
Gallery
Home
»
Communities
»
Here