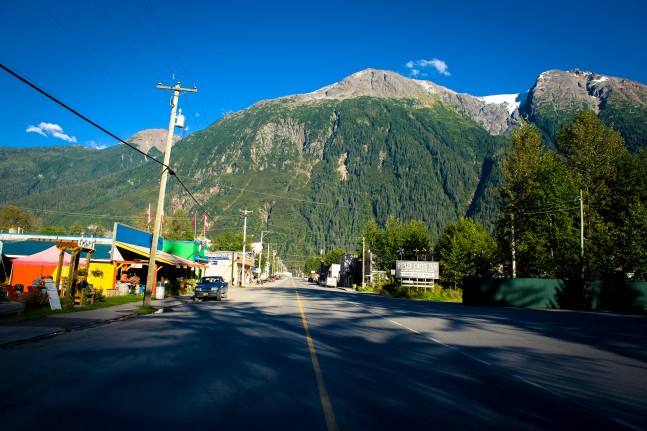 The town of Stewart sits at the head of the Portland Canal, a steep, narrow ocean fjord that forms a natural boundary between British Columbia and Alaska. With a current year round population of approximately 500, Stewart has all the amenities of a larger community, including: restaurants, motels, gas stations, bakeries, and museums.
Before the stock market crash of 1929, Stewart was a boomtown of more than ten thousand people. It was the base for those working in the enormous and fabulously rich Premier gold and silver mine, the Big Missouri Mine and the Riverside Mine. The town's colourful history is now chronicled in the Stewart Historical Museum, as well as a number of restored heritage buildings that are marked by historic signage.
The Stewart/Hyder area offers an excellent range of outdoor recreational opportunities. Charter boats and guides will take you out on the bountiful waters of the Portland Canal to fish for salmon or halibut, or journey with you down the Canal into an eco-paradise filled with bears, porpoise, mountain goats and eagles.
Stewart and Hyder have become recognized as a filming hotspot in the northwest. Five major Hollywood films have been partially or completely shot in this area. As well, the scenery is regularly used as a backdrop for commercials. The area is also rich with stories of extra-terrestrials, mountain tales and mining lore.
Other attractions include: An Estuary Boardwalk with a spectacular view of the Portland Canal, a golf facility with a mountain backdrop, and Bear Glacier, visible from Highway 37A into Stewart. For more information on Stewart and the surrounding area visit, the District of Stewart.
Nearby Attractions
Gallery
Home
»
Communities
»
Here